Getting Started guide
---
Welcome to GrantID (HML)! We're thrilled that you have chosen us. To start protecting your users, create an account by following the steps:
Click the sign up button.
Fill your basic information.
Log in to the Management Console.
Verify your email and phone number.
After creating your account, you need to create a subscription.
Each subscription has it's own users, applications and settings as you can see in the diagram below: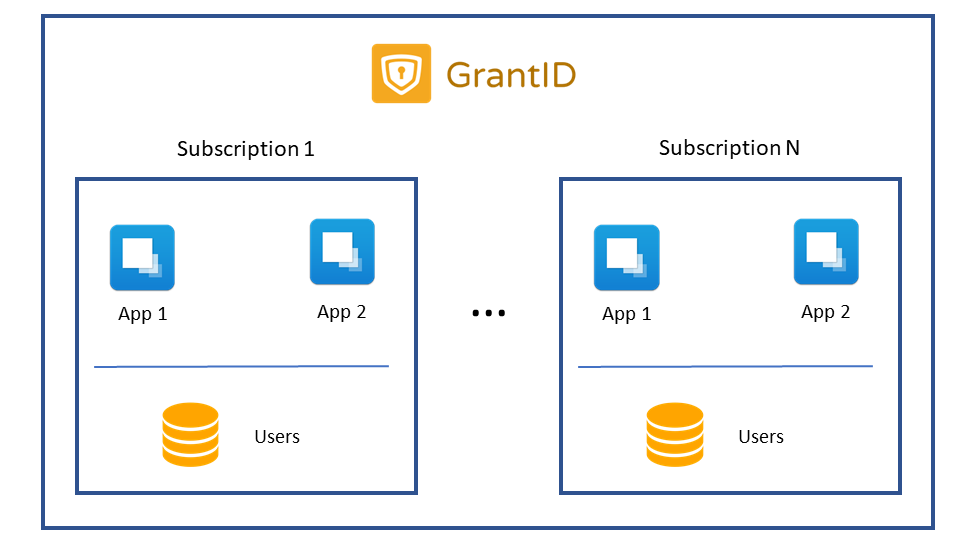 The billing is done per subscription. For more information visit the pricing page.
When creating your subscription you will be asked to provide a namespace, which is a short string that uniquely identifies the subscription: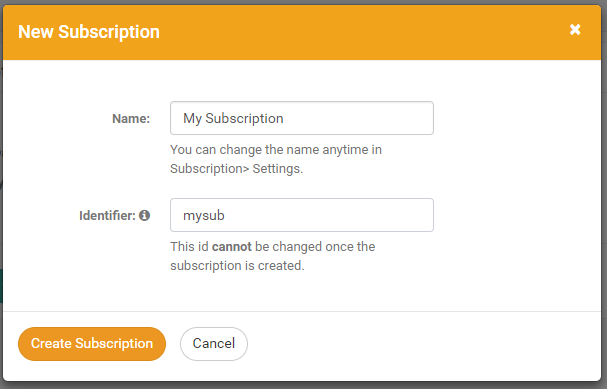 Once the subscprition is created the namespace cannot be changed.
The user you've just created is not part of the subscription - it's for acessing the GrantID (HML) Management Console only.
After the subscription is created you will be prompted your subscrition details. There, you will be able to see it has received a custom URL based on the namespace provided: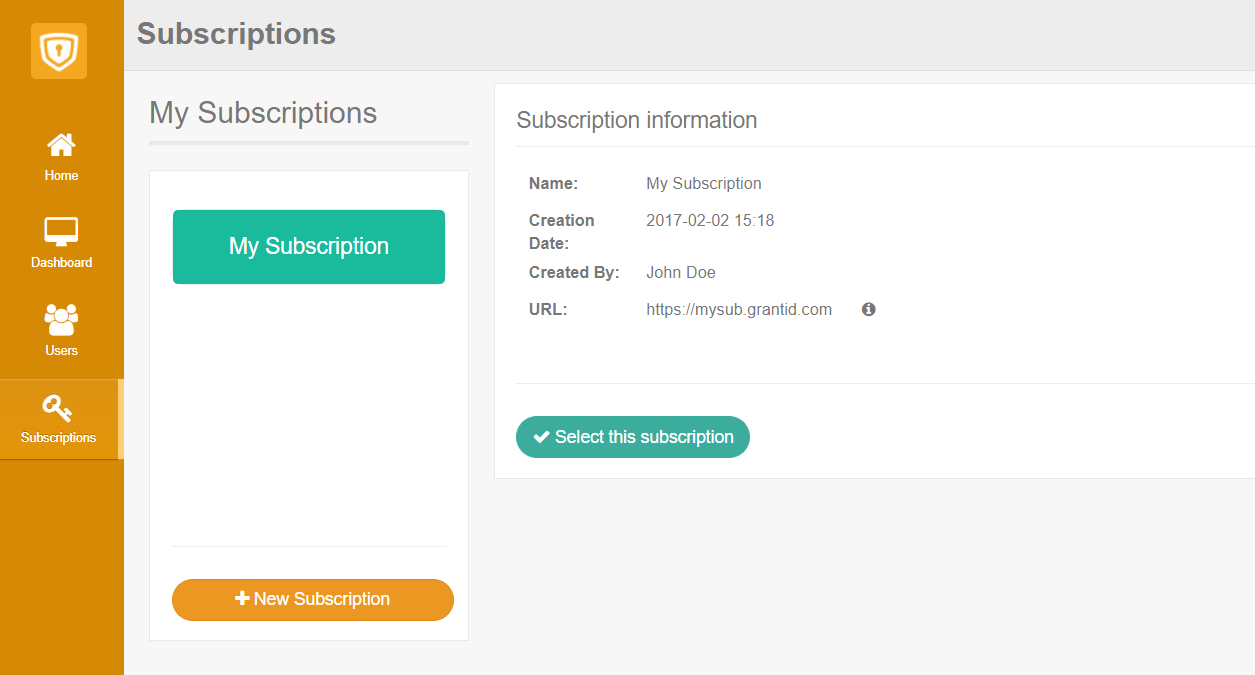 This URL will be used when integrating your applications with GrantID (HML).
It may take some time for the URL to be acessible after a subscription is created.
If that happens to you, please don't hesitate to contact support.
To continue click the "Select this subscription" button.
Now you're ready to create your first application!
How many Subscriptions can I Have?
---
You may create multiple subscriptions so whenever you want to create/alternate between them select the "Subscriptions" option in the menu.
For more information visit the Subscription settings page.